Sympl Integration with Pricelabs
PriceLabs is an innovative and easy to use revenue management solution for short term rental properties. Using the integration with Sympl CM (Tokeet), you can define daily rates for your rentals in Sympl based on PriceLabs data. Getting started is easy.
---
Connect PriceLabs to Sympl CM/Tokeet
Log into PriceLabs and click the blue "Add your listings" button.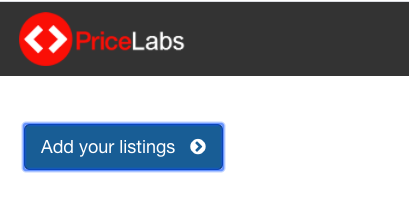 Select Tokeet from the pulldown menu.  You will be prompted to enter in your Sympl Account ID and API Key.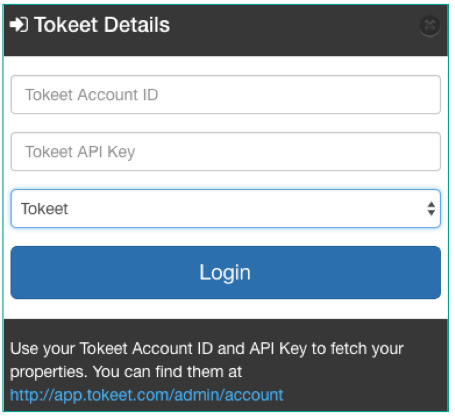 In Sympl, Navigate to Settings > Account Info.  
Your Sympl Account ID will be shown right under the Account Info section header.

Scroll down to API Keys and click "Create".

Give your Sympl API Key a name and click "OK".

In PriceLabs, paste both the Sympl Account ID and API Key, and click "Login".
PriceLabs will import all Rentals under your Sympl account.

That's it!  You are ready to start managing your rates in PriceLabs and push them to Sympl.
For detailed instructions on using PriceLabs, please see the Getting Started with PriceLabs guide.  
---
Using PriceLabs in Sympl
PriceLabs will create daily rates for the next 365 days.
If your Sympl rental had existing rates, these will be erased and replaced with rates from PriceLabs.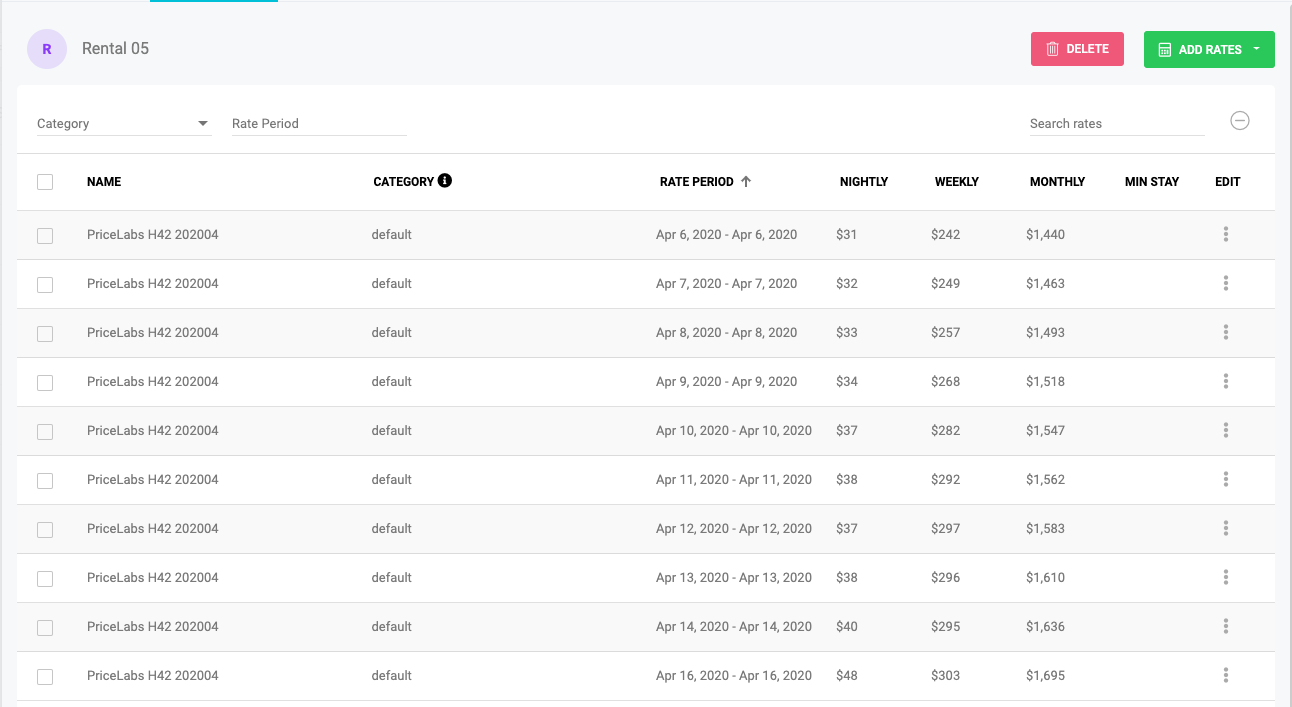 All PriceLabs rates will be in the rate category "default", with PriceLabs in the rate name.
---
Limitations and Important Notes:
PriceLabs integration is available for all plan levels.
If your Sympl rental has existing rates, these will be erased and replaced with rates from PriceLabs.
You are still responsible for pushing rates to the API Channels; this process will not happen automatically.  Please see this Help Center article for more info on pushing rates.
---
As always, please
contact us
with questions at any time.  We're happy to help.
---
---