Migrating from Tokeet to Sympl
Sympl is designed for users with 1-3 rentals and is focused on helping you manage calendars, rates, and payments for your rental properties - across Airbnb, Booking.com, Expedia, other channels.
To make the transition smoother, we have compiled a shortlist below on things to note and how you can migrate from Tokeet to Sympl.
Before transitioning, we'll recommend that you review the differences between Tokeet and Sympl in our FAQ
here
.
Logging into Sympl from Tokeet
Both applications are separate systems which means that you would be unable to move directly from Tokeet (TV3) to Sympl. To use Sympl, you will have to create a separate account with new email and password as you would be unable to use the same credentials as used for Tokeet. To login to your Sympl account, please click here.
Moving your channels from Tokeet to Sympl
To connect your channels in Sympl, you will have to disconnect entirely from Tokeet. Simply unlinking the connections in Tokeet is not enough. Unlinking the channel connection will only unlink it in Tokeet which will result in not being able to establish the channel connection in Sympl. To disconnect your channel connections, please follow this guide.
Importing your data in Sympl from Tokeet
As Sympl and Tokeet are two separate applications, the historical data in Tokeet is not automatically synced over to Syml after connecting your channels. After adding the channel connections in Sympl, you will have to set up your Sympl account, like creating rentals, setting rates and automation; must be recreated. To access the setup checklist for Sympl, please click here. 
Here is how to export your data from Tokeet
To add your Historical bookings into Sympl, you will have to Import your bookings from Tokeet into a CSV file and then upload that CSV into Sympl.
To import bookings into CSV file from Tokeet, simply follow the steps below:
Click on Inquiries on the right side of your screen
Next, click on the Green Add button and select download as shown in the screenshot below.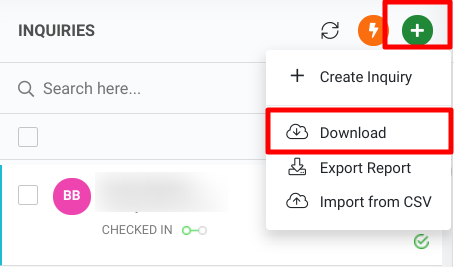 From this view, you can also extract a report from Tokeet before deactivating your account.
Here is how to upload your data to Sympl via CSV
Once you have downloaded the information via a CSV file from Tokeet, it is easy to upload this into Sympl.
To upload, click on the inbox at the top right of your page and then select inquiries from the dropdown.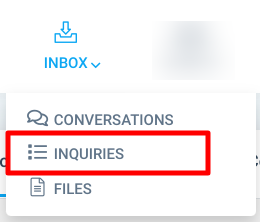 Next, click on the blue Add button and then select Import from CSV. This option will allow you to upload your Tokeet downloaded CSV file into Sympl and all the historical bookings will be available in Sympl associated with three rentals which you will use in Sympl.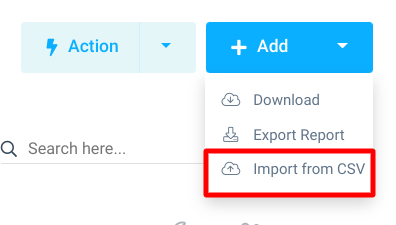 That's it!
You can also extract your guest list via CSV and upload to Sympl using the same steps when you navigate to the 'guests' section in both Tokeet and Sympl.
Let us know if you have any further questions. We're happy to help!
---
---